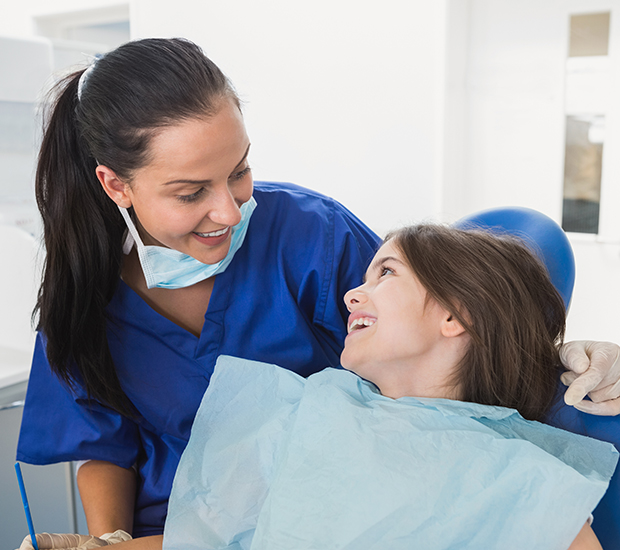 Preventative Children's Dentistry
Watertown, MA
Preventative Children's Dentistry is a proactive approach to a child's oral health care. With this type of preventive dentistry, we can treat current oral health issues and prevent other problems from reaching their worst state. Preventive dentistry is vital for children who are still undergoing mouth, gum and teeth development.
We offer Preventative Children's Dentistry at Pediatric Dental Arts in Watertown, MA and the surrounding area. One of our primary concerns is helping to prevent abnormal growth and decay in children, in contrast to treating oral issues after they occur. More importantly, a healthy oral cavity helps ensure overall wellbeing, self-confidence and nutrition in children. We strive to create a comfortable and welcoming environment for the child patient.
We can help your child receive the treatment they need to build a strong foundation of oral health.
The Benefits of Preventive Children's Dentistry
Aside from ensuring an exceptional long-term plan for the child's dental care, we will provide preventive oral health care when the child goes for routine checkups. During the visits, the child will receive necessary preventive treatment, including:
Evaluation of abnormal development of the oral cavity
Fluoride treatment to prevent cavities
Cavity risk assessment, considering the child's habits, personal diets and family history
Information about the best oral care techniques – brushing, flossing and at-home oral hygiene
Personalized prevention plan that includes suggestions about caring for the child's oral cavity, diet, hygiene and supplements
If our pediatric dentist determines the child is at the risk for cavities or irregular tooth growth, the child may be recommended for any of the following treatments:
Dental sealants to prevent cavities
Orthodontic device to correct uneven spacing or guide erupting teeth
Dental appliances to discourage bad oral habits such as nail biting and finger sucking
When to Begin Preventive Children's Dentistry
Preventive care should begin as soon as the first tooth erupts. Parents/guardians are advised to take their children to the pediatric dentist by the child's first birthday at the latest. The dentist will go over the proper brushing technique with the parents/guardians. As children grow older, we can instruct them as well. The chances of preventing oral issues are higher if the child starts undergoing Preventive Children's Dentistry early in life.
After evaluating the child's oral health, we will create a personalized treatment plan for the child. This plan will include how to properly brush and floss teeth, diet advice and possible fluoride recommendations. Following these instructions will help keep the child's teeth healthy. The child's prevention plan can include tooth cleaning, fluoride treatment and polishing at our office.
We may offer dental sealants to serve as a protective layer for molars to prevent tooth decay. We may also design or recommend a custom mouth guard to protect the child's teeth from injuries when playing sports. If orthodontic issues are suspected, they may recommend braces or aligners to correct the problem. The pediatric dentist has the expertise and training to ensure a long-lasting smile for the child.
The Importance of Preventive Dental Care for Children
Since the mouth houses the teeth, oral health needs more than just brushing the teeth. Poor oral hygiene can inhibit the child's ability to consume the right nutrition, talk normally or live life in full confidence. With our services, parents/guardians and children can avoid these issues by getting proper preventive dental care.
Even by the time most children enroll in kindergarten, there is a chance they already have some level of tooth decay. This decay can adversely affect the appearance and development of a healthy smile. According to the American Academy of Pediatric Dentistry, early preventive dental care places children on the right path for optimal oral health.
The Contribution of Parents/guardians
While oral hygiene such as brushing and flossing the teeth are essential for oral health, they are not going to be enough. By seeking professional appointments, we can also help ensure the child's teeth and oral health are in great shape. The pediatric dentist will teach parents/guardians and children interesting and correct ways to clean their mouth and maintain a healthy oral cavity.
Parents/guardians can give their kids a well-balanced diet with low sugar and acid content. Ideally, children should only take a limited amount of juice and candies daily.
Call Us Today
For optimal preventive care, children need to visit us for routine oral checkups every six months or according to the dentist's recommendations. Usually, children that are more susceptible to tooth decay may need to visit the dentist more often than usual.
Preventive Children's Dentistry can only work when children follow recommendations provided by the pediatric dentist regarding oral hygiene, nutrition, and supplements. The preventive plan is customized based on the child's dental history and oral health habits. Keep in mind that preventive care is the best way to avoid costly dental procedures in children.
Recent Posts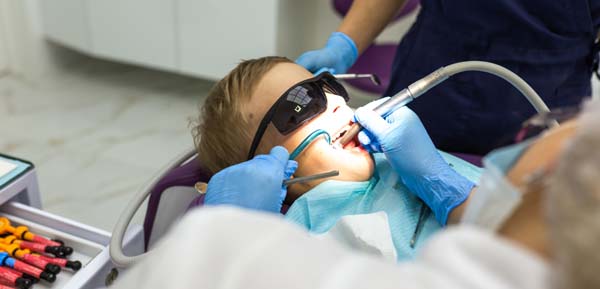 Many parents neglect early cavity treatment for kids, as they may feel that it is not essential because the child's teeth will eventually fall out and be replaced by permanent teeth, anyway. However, diagnosing and treating cavities in kids as early as possible is incredibly important. In this review, we discuss the reasons that early…