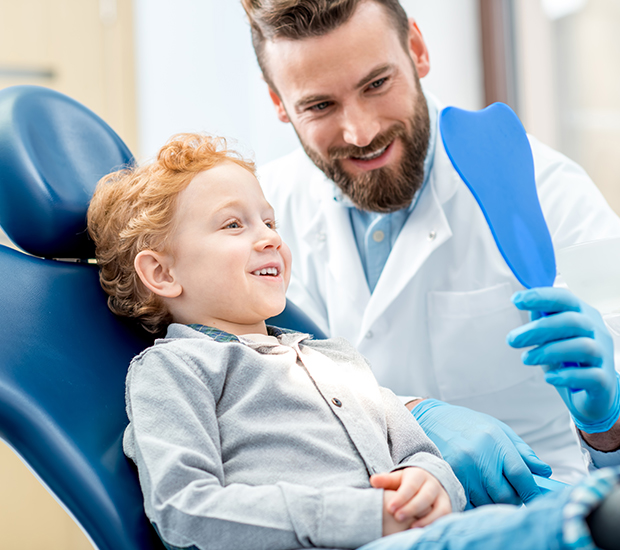 Pediatric Dentist
Watertown, MA
Regular dental checkups are crucial to maintaining a child's oral health as they age. Visiting a Pediatric dentist twice a year can greatly benefit the patient. A pediatric dentist is a dentist who specializes in treating children from birth through adolescence.
We offer pediatric dentist services at Pediatric Dental Arts in Watertown, MA and the surrounding area. Dr. Raffa provides comprehensive dental care to help children maintain their oral health. With regular appointments, we can identify and treat infections early on to help prevent them from getting worse.
As a pediatric dental office, we understand how important it is for your child to have healthy teen and gums, and we are here to help.
Why Visit a Pediatric Dentist?
Many people ask why it is so important to visit a pediatric dentist and the answer is simple – experience. Pediatric dentists have additional years of training after dental school to help provide specialized care. When treating children, how the appointment goes is just as important as the child receiving the appointment in the first place.
At Pediatric Dental Arts, we understand that a child's feelings during the first several dental visits will influence how the child reacts to dentistry throughout their lifetime. A positive experience early on can set the tone for ongoing regular dental care throughout their adult life. In our office, we treat children throughout the local Watertown area and take steps to ensure their emotional and physical comfort. To learn more or to schedule a dental exam, call (617) 924-1911.
We are a Convenient Children's Dentist
Our children's dental office is conveniently located in Watertown. We treat children from a young age since preventative oral health care is essential for their ability to eat, speak clearly and avoid discomfort. We also know that most families have a hectic schedule, making it challenging to balance dental appointments between school, and extra curricular activities.
Pediatric Dentistry Procedures
Dr. Raffa offers a variety of pediatric dentistry procedures that can help a child to maintain their oral health. While it starts with a dental exam and teeth cleaning, there is much more we can do to keep a child's teeth healthy. As a pediatric dental office, we can also complete fluoride treatments and use dental sealants when necessary.
These two procedures can help to strengthen and protect teeth so that they are less likely to become infected or get a cavity. Not only are they fast and straightforward, but both of these procedures can work to prevent any unnecessary dental pain from a cavity. If a child has a cavity or infection, we can provide prompt treatment.
Our goal is to help the patients find relief while also treating the source of the pain. Even baby teeth can cause your child discomfort and will need to be treated. Fortunately, Dr. Raffa is skilled at working with young children. Though the teeth are smaller, a procedure can be completed to help children get the care they need without further complications.
Pediatric Dentistry Services
We offer sedation dentistry to help children relax and remain comfortable during specific dental procedures. This may be as simple as providing a child with laughing gas to relax. As a pediatric dentist, we only use sedation when necessary.
We will discuss all of these treatment options, including the possibility of sedation, with the parents/guardians before the procedure. This way, they can make an informed decision as to whether or not they want to use sedation in the procedure. At Pediatric Dental Arts, we will work with the parents/guardians to ensure they are confident in the decisions for their child's treatment.
A Comfortable Children's Dentist
When you get to our dental office, you will instantly see the difference. As a children's dental office, we have designed our lobby and exam rooms to be kid-friendly. You will find age-appropriate books, toys and warm colors that can help your child to relax and feel at ease.
When a child is familiar with an environment, they are more likely to be relaxed and to feel safe. Stop by and say hello to our friendly office staff so that your child will recognize the location as a familiar place when visiting in the future. When it comes time to clean and examine your child's teeth, Dr. Raffa can provide professional services while also helping the child to relax during the appointment.
With a friendly demeanor and conversation, we can help your child feel right at home. We also believe in letting children set the pace. If a teeth cleaning is too much for the first visit, we will start with an exam and schedule a second appointment for the actual teeth cleaning. The goal is to set the trend for lifelong oral health which starts with a positive experience. To schedule an appointment with our Watertown children's dentist office, call 617-924-1911.
Back to top of Pediatric Dentist
Recent Posts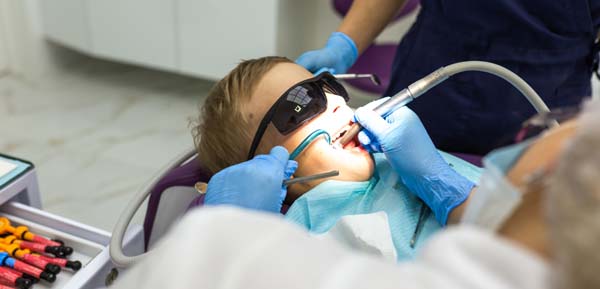 Many parents neglect early cavity treatment for kids, as they may feel that it is not essential because the child's teeth will eventually fall out and be replaced by permanent teeth, anyway. However, diagnosing and treating cavities in kids as early as possible is incredibly important. In this review, we discuss the reasons that early…
Explore additional topics covered on our website: