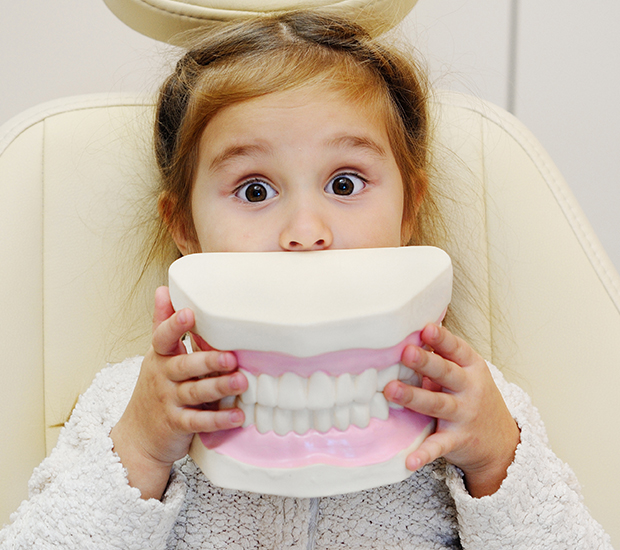 Does My Child Need a Root Canal
Watertown, MA
While there are a variety of causes for pain in the teeth, our team has the tools and knowledge to treat it. We will examine the teeth, assess the damage, customize treatment and help to relieve the pain. While parents/guardians may sometimes ask, "My child's tooth hurts, do they need a root canal?" The answer varies on a case-by-case basis.
Toothaches can be terribly inconvenient, making it difficult to eat, speak or even function. As a pediatric dentist in Watertown, MA, we realize that a common toothache is something most people can live with until it suddenly turns a corner and becomes unbearable. The key is to visit our dental office at that initial stage before your child reaches the point of severe discomfort.
This will give your child the most substantial amount of options for how to treat the problem. To schedule an appointment with our pediatric dental office, call (617) 924-1911.
Understanding the Pain
It can be difficult for children to describe the pain beyond that it is present. Fortunately, we have experience in interpreting a child's description of pain and can examine the mouth to determine the cause. While a pediatric root canal may be a possible treatment for the pain, there are other options as well.
There are several reasons why your child's tooth is hurting, including :
Food is stuck in between the teeth or in between the ridges on the chewing surfaces of the teeth
Your child could have a cavity
Your child's tooth could have been chipped or cracked
Your child may be suffering from enamel erosion
In these scenarios, we can treat the problem without needing to perform a pediatric root canal. For example, we can clean your child's teeth and remove any food particles causing discomfort. If your child has a cavity, we can remove the decay and place a filling at our office. A filling is quick and far less invasive than a pediatric root canal. Simultaneously, if your child's tooth is chipped or cracked, we can restore it using dental bonding or.
As a pediatric dentist, we restore teeth daily and have several ways of doing so. However, there are many times where a pediatric root canal is the right treatment option. Thus, to answer the question, "My child's tooth hurts, does he need a root canal?" we must also look at the surrounding circumstances.
How Long has the Tooth Been Hurting?
Upon visiting our dental office in Watertown, MA, we need to know how long your child has been dealing with this issue. We also need to know if the pain came on suddenly or if it has built up over time. This will help us in determining what the source of the discomfort is and what our treatment plan should be.
What is the Level of Pain?
At Pediatric Dental Arts, we regularly ask patients about their pain and whether or not it is manageable. If there is only slight discomfort, then your child can simply visit our Watertown dentist practice so we can remove the tooth decay. In many cases, a toothache is caused by a cavity that will not need a pediatric root canal. However, as a Watertown, MA dentist, we have found that intense pain is often due to an infection severe enough to warrant a root canal.
As a pediatric dentist in Watertown, Massachusetts, we can treat your child's damaged or infected tooth. We also offer additional solutions, such as dental bonding and dental cleanings, to help patients grow up with healthy teeth. To schedule an appointment to have your child's teeth examined or to learn more about a pediatric root canal, call (617) 924-1911.
Back to top of Does My Child Need a Root Canal
Recent Posts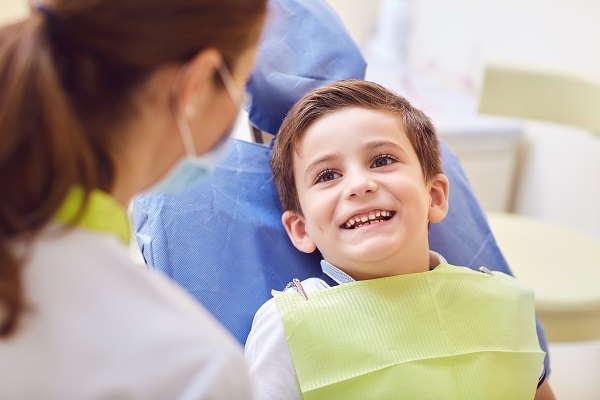 A pulpotomy is performed on baby teeth and is one of the more highly recommended pediatric dental procedures for dealing with severe tooth decay that has led to an infected dental pulp in the root of the tooth. A pulpotomy is often necessary to save a decayed baby tooth (especially molars) from falling out early.Although…
Explore additional topics covered on our website: