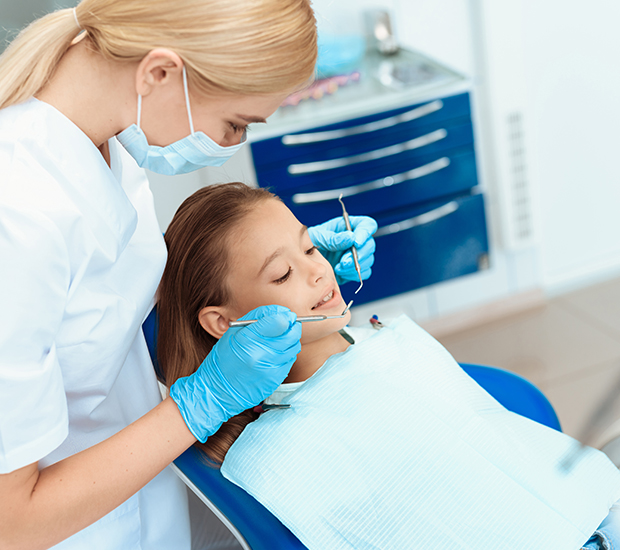 Dental Checkup
Watertown, MA
We understand how it can be challenging to balance a busy schedule with multiple family members. From getting everyone to school and work on time to picking children from school and scheduling extracurricular activities, making regular dental checkups is not always easy. Dental checkups involve a professional examination, treatment and preventive methods for the patient's oral health. Dental checkups are offered at Pediatric Dental Arts in Watertown and the surrounding area. We focus on enhancing the appearance and health of teeth in the smiles of our child and pre-teen patients. Even if the teeth seem healthy, it is crucial to seek a regular dental checkup at least twice a year. To schedule an appointment and receive the dental checkup your teeth need, call us at (617) 924-1911 today.
Importance of a Child's Dental Checkup
Since a child's permanent teeth are still growing in, regular dental care is important to keep the mouth healthy. Even though people may not think baby teeth are too important, they play an essential role in the development and placement of permanent teeth. It's important for your child to have regular checkups every 6 months to help promote their oral health.
Along with that, making regular checkups helps a child to build a positive experience with visiting the dentist. This can help promote good oral hygiene habits at home. A child who doesn't make regular dental checkups may increase the risk of oral health issues going undetected and getting worse. As a pediatric dentist, we create a comfortable and welcoming environment to help the patient relax. Benefits of taking a child to a pediatric dentist include:
Reviewing diet and nutrition
Creating a comfortable environment to help the child relax
Checking for signs of toothache or infection
Preventing symptoms and pain from getting worse
Continuing to monitor a patient's teeth to ensure the issue does not return
Educate patient and parent/guardian on oral hygiene habits
What Happens at Your Child's Dental Checkup
At Pediatric Dental Arts, we complete a dental checkup in a way that is comfortable and relaxing. We understand that some children are uncomfortable with visiting the dentist due to possible dental phobias or concerns about what will happen. We can help to ease a child's fears about a dental checkup by introducing them to team members first and taking them around the office.
We will provide a thorough exam to help identify any potential dental issues. If we identify any of these issues, we will discuss treatment options with the parent/guardian and may even be able to treat minor cavities that day. We will discuss any procedures before we begin. We will also clean the child's teeth and gums to eliminate any lingering plaque or bacteria. When you visit our Watertown, MA dental office, you can expect the highest quality of care for your child. We will do our best to have your child's dental checkup completed efficiently and gently.
Seek a Dental Checkup Today
There is no reason to let any discomfort in the teeth continue to remain untreated and get worse. At Pediatric Dental Arts, we can help treat any pain or oral health issues your child is experiencing. If your child has symptoms of a possible toothache or irritation in the gums, schedule a dental exam as soon as possible. We can examine the child and recommend treatment right away, instead of allowing it to grow and spread.
Otherwise, your child may end up with a dental emergency as an untreated cavity or infection spreads. Fortunately, we make it easy to schedule a dental checkup at our Watertown dentist office. All you need to do is call (617) 924-1911 to schedule an appointment. We will work with you to help schedule a time for your child to receive the care they need.
Why You Should Not Wait for Dental Care
While we understand that many people wait to seek dental care due to anxiety, time or finances. However, regular dental care is crucial for a child to continue growing up with healthy teeth. Instead, we suggest that you schedule a dental exam, even if your child is not experiencing any discomfort. Doing so will allow us to remove any plaque or bacteria build-up on a child's teeth.
We can also ensure that your child does not have any cavities forming and prevent your child from experiencing gum disease. Our goal is to treat your child before any health issues develop. A dental checkup allows us to meet this goal. If you live in Watertown or the surrounding area, call us today.
Back to top of Dental Checkup
Recent Posts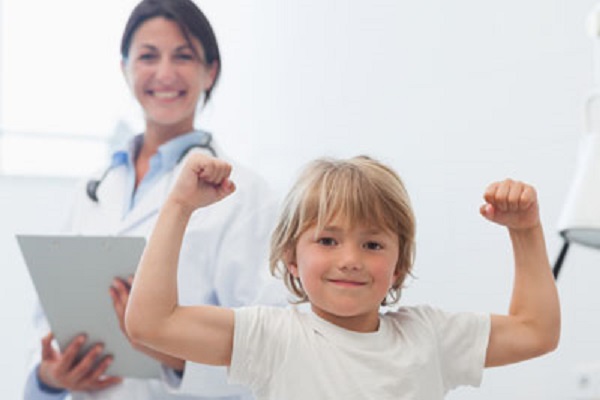 For your child's dental care, a pediatric dentist should be your No. 1 resource for care, prevention and treatment. Going to the dentist can be an anxious visit, even for adults. For a child, it is critical to feel comfortable and at ease in the dentist's chair. Luckily, there are some tactics you can use…
Explore additional topics covered on our website: