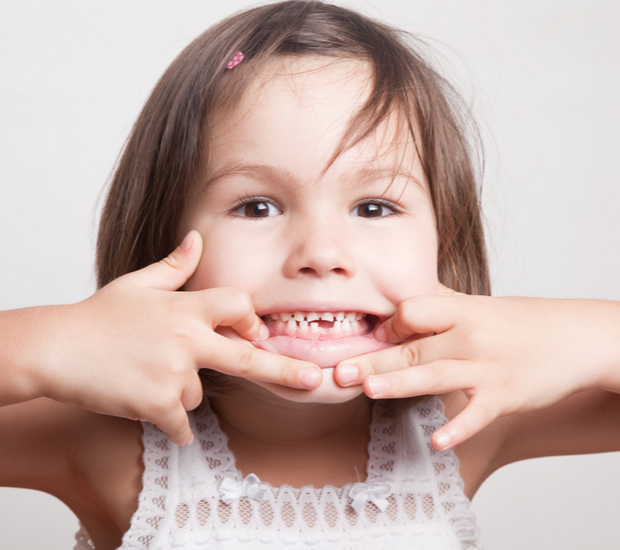 What Should I Do if My Child Chips a Tooth
Watertown, MA
A common question that parents/guardians will call us to ask is, "What should I do if my child chips a tooth?" No matter the cause of the chipped tooth, it is crucial to call us as soon as possible. A chipped tooth occurs when force or trauma damages the outer shell of the tooth and risks exposing the inside of the tooth.
We treat chipped teeth at Pediatric Dental Arts in Watertown, MA and the surrounding area. We encourage you to call (617) 924-1911 as soon as your child chips a tooth. As a pediatric dentist, we have the tools and knowledge to help repair the damage and relieve the pain. The first thing we want to do is determine how serious the damage is.
To do so, we will ask you several questions when you call to schedule an appointment.
Does Your Child Feel Any Pain?
After chipping a tooth, your child may not be in pain or extremely uncomfortable. The level of pain depends on the extent of the chip, where the tooth was chipped and which tooth was damaged. For example, if someone lightly chips a tooth when eating hard or crunchy, they may not even notice right away. If it is small, the chip may go unnoticed until your child brushes and flosses their teeth.
If your child is in pain, you need to call our dental office in Watertown, MA, 02472, immediately. Pain is the body's way of alerting your child to a problem. The longer the tooth remains damaged, the higher the chance of causing infection or other issues. We can prevent further damage and infections by restoring the tooth.
Are Your Child's Teeth Bleeding?
We encourage you to visit our dentist practice immediately if you notice that your child's tooth has become chipped and is bleeding. This could be an indication that your child has suffered more dental damage than is currently visible. Rinse your child's mouth out with warm saltwater and come to our office if the bleeding persists.
If you are unsure of the extent of damage, give us a call to learn more about what you can do before scheduling an appointment with us.
Other Information We Need to Know
As a pediatric dentist serving the Watertown, MA area, we treat children of varying ages. We need to know the age of the patient who suffered tooth damage since this will directly influence our treatment recommendations. A treatment method that works well for another child may not be the best treatment option for your child.
By knowing the entire story behind the accident, we can make sure your child receives the proper level of care.
Steps to Take After Chipping a Tooth
If you have ever wondered what to do after your child chips a tooth, this information is useful to keep in your back pocket. We always welcome your calls, questions and visits to our pediatric dental office in Watertown. This guide may be an informative reference point, but ultimately, your child should still visit us.
Step #1
Rinse your child's mouth with warm saltwater. This will help remove debris, any surface blood and reduce the chance of developing an infection.
Step #2
Place a piece of gauze or a cold rag in your child's mouth and press on the area that is bleeding. Applying light pressure may also help ease any discomfort caused by the chipped tooth and the exposed dentin. We find this to be particularly useful for helping our young patients take their mind off the discomfort.
Dental Bonding.

As a pediatric dentist, we apply tooth-colored bonding material to the damaged tooth, shape and harden it for a natural-looking restoration. "At Pediatric Dental Arts, we offer Dental Bonding to repair damaged teeth.
If your child chips a tooth or needs one of our other services, give us a call today. To schedule an appointment, call 617-924-1911.
Back to top of What Should I Do if My Child Chips a Tooth
Recent Posts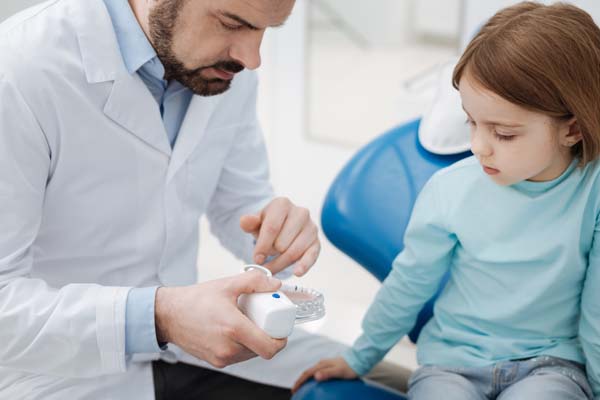 Kids dental crowns are typically used to prevent baby teeth from falling out prematurely. While there is a common misconception that baby teeth are not important since they serve a temporary role, that could not be further from the truth. Baby teeth play a crucial role, holding space for the permanent teeth behind them. There…
Explore additional topics covered on our website: